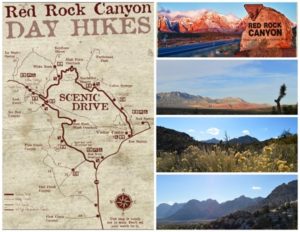 Red Rock Canyon National Conservation
With a 13-mile scenic drive and more than 30 miles of trails for all outdoor enthusiasts you're going to love spending time in Red Rock Canyon. The 25-mile drive from the Hitchin' Post to Red Rock Canyon is well worth it. It does cost money to drive into this park, but they do accept National Park passes if you have one.
Red Rock Canyon is completely dog friendly, so you are welcome to take your furry family member with you on a nice hike. If you do go to Red Rock in the summer months keep in mind how hot it is and make sure you pack plenty of water. Remember to ask the Park Ranger for a trail map when you drive through the pay station. The Scenic Drive is one-way and $7 for each privately owned vehicle. The road is wide and is easy to drive your RV through.